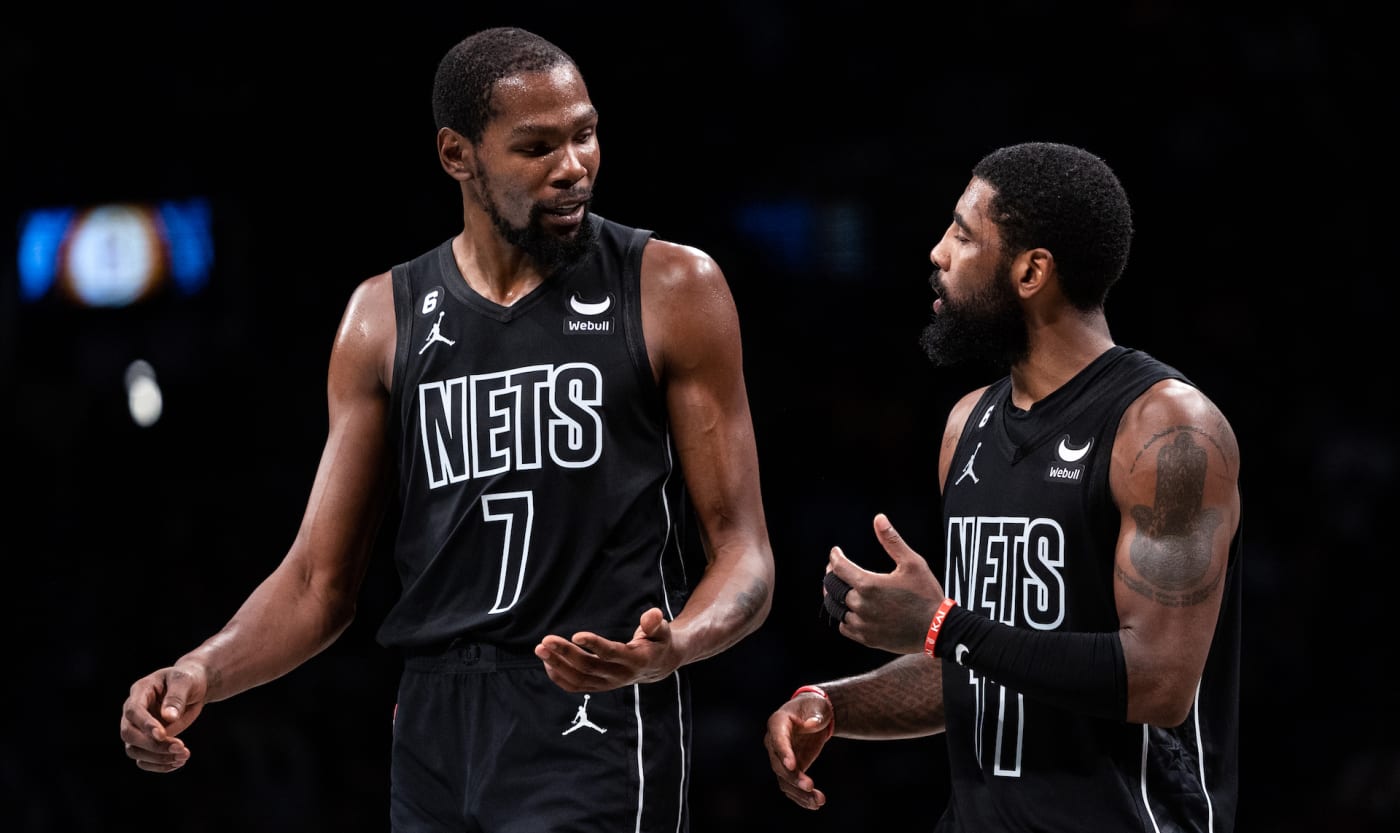 By: OutOfSightSports
3/1/23
KD speaks on Relationship with Kyrie after the Suns and Mavericks Trades
When Kevin Durant and Kyrie Irving signed with the Nets in June 2019, the two players had high hopes of winning several NBA titles together with their new team.
When you factor in that Brooklyn was able to get James Harden for the 2020-21 season, the team's chances of winning the NBA title were genuine, albeit not necessarily obvious. Instead, the three only played 17 games together as a unit due to a combination of on-court and off-court difficulties. Just 74 games were played by Durant, Irving, and the Nets while they were all on the same team.
Now that Irving is settling in with the Mavericks organization and Kevin Durant is waiting to make his debut with the Suns, the two-time defending NBA champion has stated that he is not upset by Irving's choice to ask the Nets to move him.
Durant stated on the podcast The ETCs with Kevin Durant that he and Irving are "separate entities" and that they must do what is best for their respective professions. But, Durant, who is 34 years old, wished they had completed the current NBA season together.
"We all move and do the things that we wanna do for our careers," Durant said. "I can't fault somebody for doing that even though it might have been at our expense as a team. … I don't wanna act like I wasn't upset that we didn't finish the season, because I love playing with [Irving]. I wanted to see where we can go with that because we were both playing at a high level.
"What [Irving] was doing behind the scenes, what his contract negotiations was, I don't want to even think about none of that stuff. Whatever he is doing, that's him. … We haven't had a conversation, but eventually we will."
Durant is scheduled to make his Suns debut against Charlotte later tonight, according to the franchise. The 13-time All-Star has not played since suffering an MCL sprain against the Heat on January 8.
This season, Durant has averaged 29.7 points per game in 39 appearances.